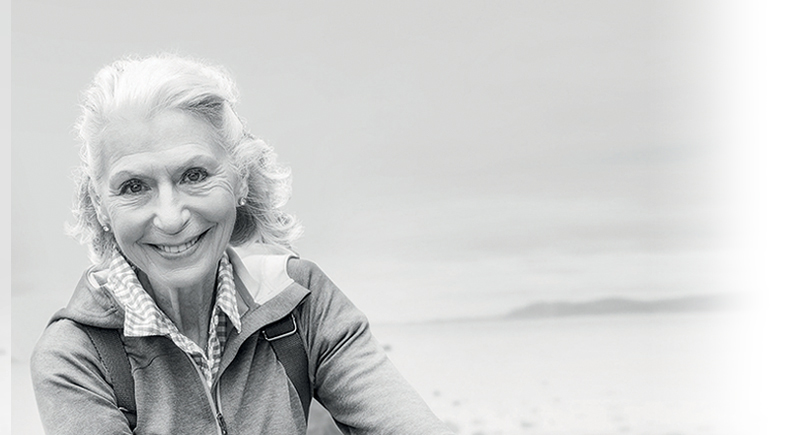 Vitamin D
& Bone Health
CALCI-D 1000mg/1000IU chewable tablets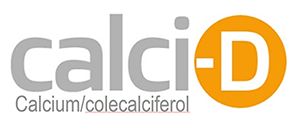 NICE recommend calcium and/or vitamin D supplementation should be considered for women with inadequate calcium intake and vitamin D deficiency, before treatment for:
1. Primary prevention of fragility fractures in postmenopausal women who have osteoporosis,1 or
2. Secondary prevention of fragility fractures in postmenopausal women who have osteoporosis and have sustained a clinically apparent osteoporotic fragility fracture2
The National Osteoporosis Guideline Group Clinical guideline for the prevention and treatment
of osteoporosis (2018)3 recommends:
1. A daily calcium intake of between 700 and 1200mg should be advised, if possible achieved through dietary intake, with use of supplements if necessary.
2. In postmenopausal women and older men (≥50 years) at increased risk of fracture a daily dose of 800IU colecalciferol should be advised.
3. In postmenopausal women and older men receiving bone protective therapy for osteoporosis, calcium supplementation should be given if the dietary intake is below 700 mg/day, and vitamin D supplementation considered in those at risk of, or with evidence of, vitamin D insufficiency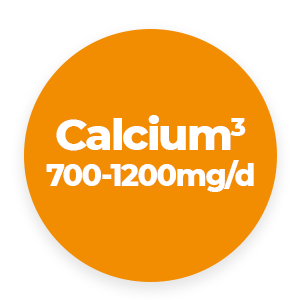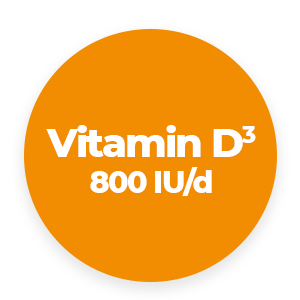 The majority of the body's calcium is stored within bone, an adequate dietary calcium intake is required to prevent unnecessary loss of calcium from the skeletal reservoir. Vitamin D promotes calcium absorption in the gut and maintains adequate serum calcium and phosphate concentrations to enable normal bone mineralization and to prevent hypocalcemic tetany (involuntary contraction of muscles, leading to cramps and spasms).
It is also needed for bone growth and bone remodeling by osteoblasts and osteoclasts. Without sufficient vitamin D, bones can become thin, brittle, or misshapen. Vitamin D sufficiency prevents rickets in children and osteomalacia in adults. Together with calcium, vitamin D also helps protect older adults from osteoporosis.4
Calci-D is a prescription only medicine containing calcium carbonate 2500 mg (equivalent to 1000 mg calcium) and 1,000IU of vitamin D3, colecalciferol (equivalent to 0.025 mg), in packs of 28 chewable tablets for £2.25p.
Correction of calcium and Vitamin D
deficiency in the elderly
Calci-D may be used as an adjunct to specific therapy for osteoporosis,
in patients with either established vitamin D and calcium combined deficiencies or in those patients at high risk of needing such therapeutic supplements
References:
1. NICE Raloxifene and teriparatide for the secondary prevention of osteoporotic fragility fractures in postmenopausal women (TA161). 2019. www.nice.org.uk/guidance/ta161
2. NICE Raloxifene for the primary prevention of osteoporotic fragility fractures in postmenopausal women (TA160). 2018. www.nice.org.uk/guidance/ta160
3. Compston, J., Cooper, A., Cooper, C. et al. UK clinical guideline for the prevention and treatment of osteoporosis. Arch Osteoporos 12, 43 (2017). https://doi.org/10.1007/s11657-017-0324-5
4. National Institute for Health, Fact Sheet Vitamin D. https://ods.od.nih.gov/factsheets/VitaminD-HealthProfessional/?print=1 [Last accessed March 2021]